We hired assassin to kidnap and kill our father because he never cared for us-2 girls confessed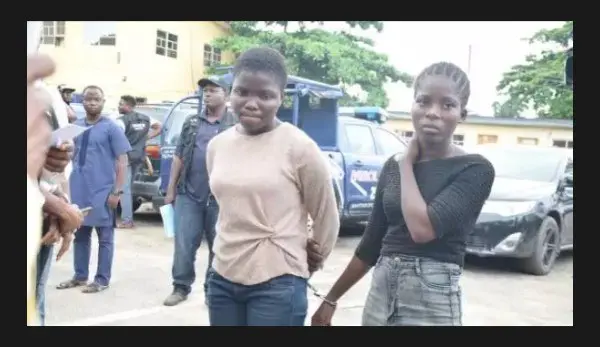 The world is really full of mystery, things happen that can not be explained and comprehend.
Several reports has been published, concerning things happening around us that can't be reason, father kill son, son kill father, which is causing havoc to the society.
Two girls have confessed they sent the Assassin that came to kidnapp and kill their father after series of investigations carried out by the police, the police discovered that the kidnapp and assassination of a popular rich man in delta was done by his two daughters.
The two girls were arrested and detained in the police custody after series of interrogations,the 2 girls gave their reasons for doing what the did.
According to them, their dad never cared for them but has the money to spend on girls, their father was very rich but never bought them a pad. The claimed the man was a very wicked man that's why theu did what the did.
What are your thoughts on this?
Drop a comment
By http://www.daybreaknew.com.ng