Nigeria soldiers punished 4 men for not observing the lockdown order (video)
Nigeria soldiers punished 4 men for not observing the lockdown order (video)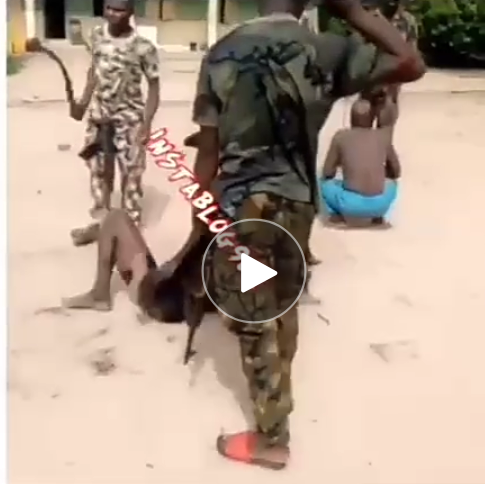 Nigeria soldier ordered 4 men to turn round in a circle while their finger stick to the ground, as a punishment for not observing the lock down order.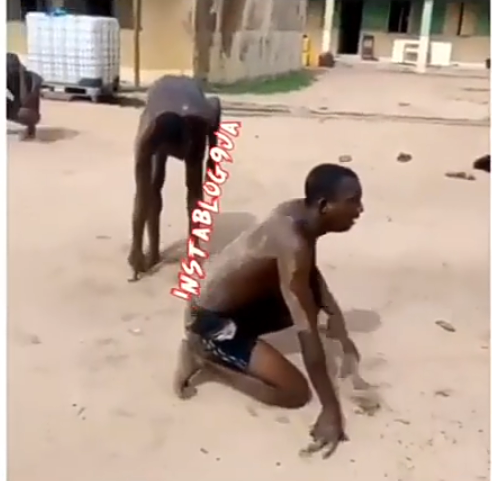 The President of Nigeria, ordered a partial lockdown of some parts of the country for two weeks as a measure to curb the spread of the Coronavirus.
As part of the lockdown, commercial drivers that carry three passengers on normal were directed to carry two per row, while those who take four per row will do just three.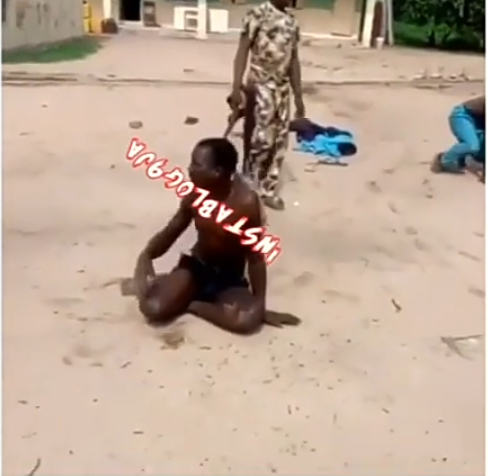 According to the video that was posted by an eyewitness, the three men were seen crying due to excessive received of several punishment from the soldiers.
They were crying while begging the Nigerian soldier to let go of them, but all the effort made by them to stop the punishment was to no avail.
Watch the video of the soldier disciplining the driver below:
What can you say to this?