Man got the greatest humiliation of his life,after his girlfriend rejected his proposal in public
An unidentified man has decided to propose to his girlfriend at the front of university of Calabar.
People had gathered to witness this beautiful love story as it seemed like multitude were invited.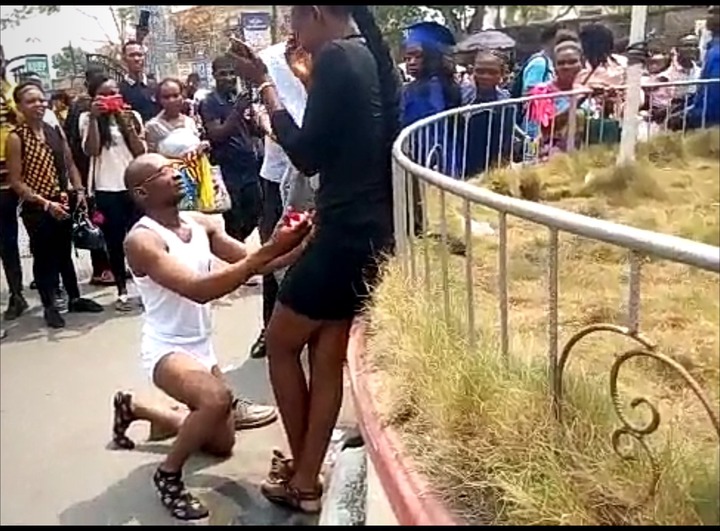 The man proposed to this beautiful lady, but she refuses to collect the ring. The man then told her he would go naked just to make her accept, after going nude the lady was still adamant to his request.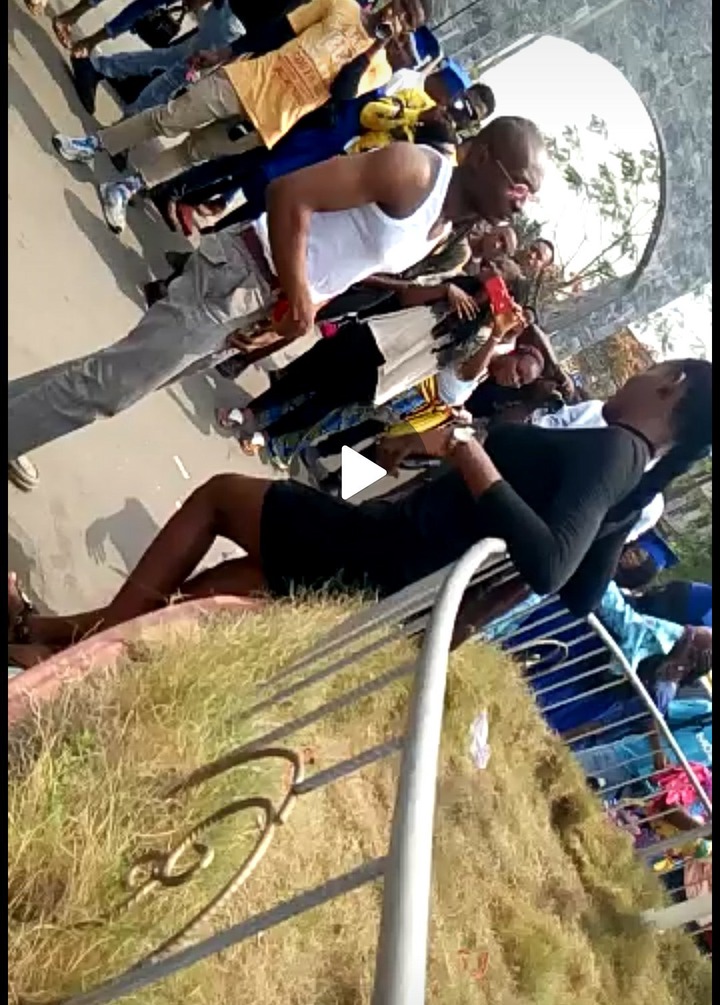 He pulled off his trouser, left with his underwear and knelt down to propose again, but all the effort he made to cajoled the girl in order to marry him was to no avail.
Everyone thought the lady would agree this last time, but she did like most trending ladies nowadays. She said she is not interested in the ring so she doesn't want it, as the man kept on insisting she take the ring.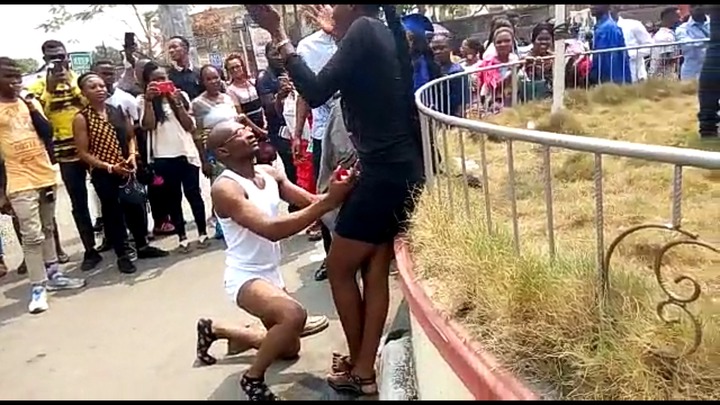 She shouted at the man "I don't want the ring for crying out loud" This was really humiliating after the young man went extra mile to go destitute in order to proposal to her.
By http://www.daybreaknew.com.ng